SUPER GEL PLUS INSTANT ADHESIVE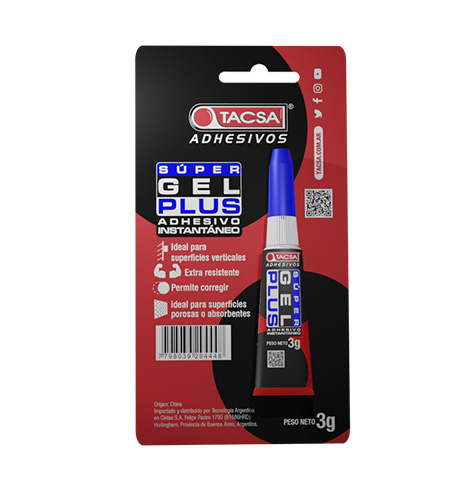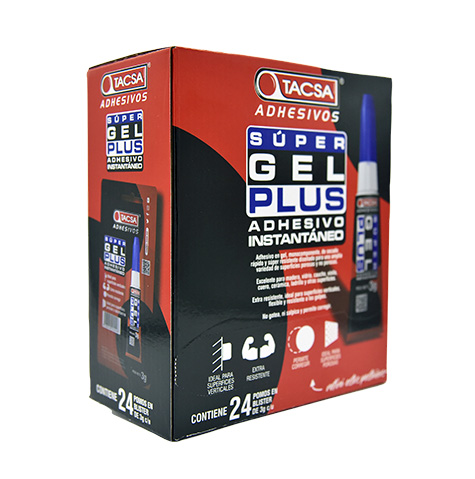 IT IS A ONE-COMPONENT, FAST-DRYING, SUPER-RESISTANT GEL ADHESIVE DESIGNED FOR A WIDE VARIETY OF POROUS AND NON-POROUS SURFACES. IT IS EXCELLENT FOR WOOD, GLASS, RUBBER, VINYL, LEATHER, CERAMIC, BRICK AND OTHER SURFACES. IT IS IDEAL FOR JOINTS SUBJECT TO DAILY USE AND DEMANDING CONDITIONS. ITS GEL CONSISTENCY GIVES MORE TIME TO CORRECT.
* Repair of jewelry, cameras, toys, metal parts for cars, windshield wipers, rubber gaskets and O-rings.
* Ideal for vertical surfaces and for applications that require flexibility.
* Gluing watch parts.
* Strong and instant unions in rubber or rubber, metals, plastic, glass, ceramics, wood, etc.