ANTIFUNGAL NEUTRAL SILICONE SEALANT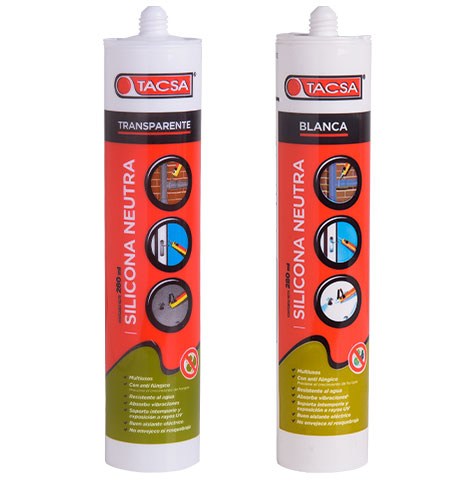 IT IS A SINGLE-COMPONENT NEUTRAL SILICONE SEALANT, ANTI-FUNGAL (IT PREVENTS FUNGAL GROWTH), SUITABLE FOR SEALING, BONDING AND INSULATING A WIDE VARIETY OF MATERIALS. IT IS ODORLESS AND DOES NOT HAVE ANY IRRITATING EFFECT. IT ABSORBS VIBRATIONS, AND IT IS RESISTANT TO WEATHERABILITY AND UV RADIATION. ELECTRICAL INSULATOR. IT DOES NOT ADHERE TO PE (POLYETHYLENE) NOR PP (POLYPROPYLENE). DO NOT USE FOR STRUCTURAL BONDING. UNPAINTABLE.
General purpose, due to its high flexibility and elasticity. Internal and external use, both under moisture conditions as well as water exposure. It can be used as thermal insulator. It is suitable to be used on glass, aluminum, ceramic floors, tiles, polycarbonate, fiber cement, PVC, marble and granite.