SUPER DROP PLUS INSTANT ADHESIVE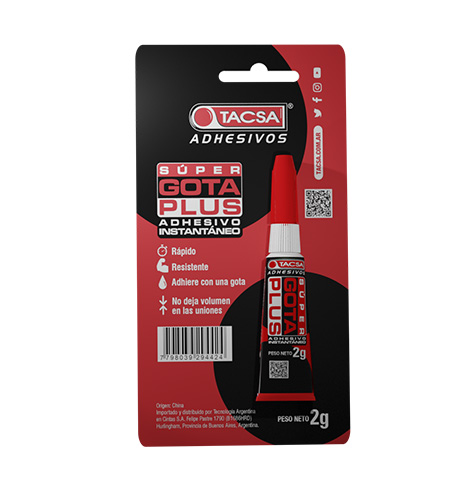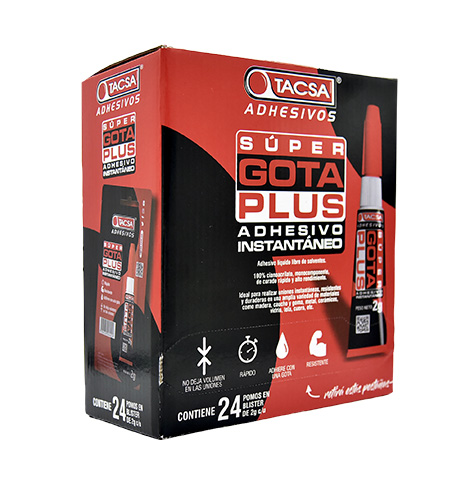 IT IS A LIQUID ADHESIVE, FREE OF SOLVENT, 100% CYANOACRYLATE, SINGLE-COMPONENT, FAST CURING AND HIGH PERFORMANCE. IDEAL FOR MAKING INSTANT, RESISTANT AND LASTING JOINTS IN A WIDE VARIETY OF MATERIALS SUCH AS WOOD, RUBBER AND RUBBER, METAL, CERAMIC, GLASS, FABRIC, LEATHER, ETC.
* Appliance repairs.
* Jewelry: setting of precious or semi precious stones.
* Widely used in handicrafts.
* Fixation of knots in fishing lines.
* Gluing watch parts.
* Repairs to crockery or porcelain or ceramic items.
* Strong and instant unions in rubber or rubber, metals, plastic, glass, ceramics, wood, etc.