POLYURETHANE CONSTRUCTION SEALANT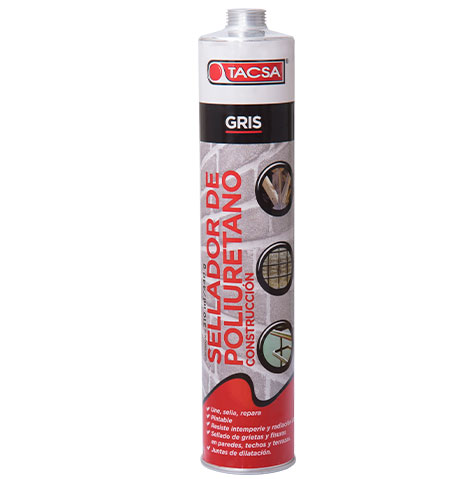 RETURN TO SEALERS
POLYURETHANE CONSTRUCTION SEALANT
IT IS A SINGLE-COMPONENT, ELASTOMERIC, MID-HIGH MODULUS SEALANT, WHICH CURES WITH ROOM HUMIDITY. IT PRESENTS EXCELLENT ADHERENCE TO MOST OF MATERIALS USED IN CONSTRUCTION, SUCH AS BRICKS, TILES, POLYURETHANE, EPOXY, POLYESTER, METALS, WOOD, CEMENT, CONCRETE, GLASS, ALUMINUM, MARBLE, GRANITE, NATURAL AND SYNTHETIC STONES, FIBERGLASS, GALVANIZED SHEET, ETC. IT IS SUITABLE FOR BONDING OR SEALING JOINTS, AMONG A GREAT VARIETY OF SUBSTRATES WHERE HIGH ADHERENCE STRENGTH IS REQUIRED. IT IS RESISTANT TO WATER, WEATHERABILITY, UV RADIATION; IT REMAINS FLEXIBLE AND UNCRACKED. IT CURES FAST, IT IS NON-CORROSIVE, PAINTABLE AND WALKABLE.
Bonds, seals and repairs. Indoor and outdoor use. Remains flexible, does not crack. Paintable, passable, non-corrosive. Excellent adhesion on glass and metal surfaces. Expansion joints. Union and sealing on roofs, terraces, facades, pre-molded elements. Sealing of seams, pipe ducts. Ventilation system. Multiple use in metal and wood carpentry works. Join or seal joints between most construction materials: glass, aluminum, ceramics, tiles, concrete. wood, chipboard, brick, natural and artificial stone, metals, sanitary ware, marble, granite, galvanized sheet metal, fiberglass, etc. High performance to mechanical demands.