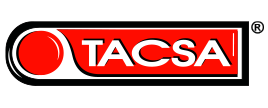 TACSA – Argentine Technology in Tapes S.A. is a company located in the town of Hurlingham, province of Buenos Aires, with more than 35 years of experience in the manufacture and sale of insulating tapes. It is a leading company in the Argentine market that offers products of the highest quality to satisfy the electrical, hardware and automotive markets. It exports mainly to Brazil and other countries such as Chile, Paraguay, Ecuador, Uruguay, Peru, Colombia and Costa Rica.
TACSA AND THE QUALITY MANAGEMENT SYSTEM
Since 1998 TACSA has kept the certification of its Quality Management system in force, we jointly advanced to the ISO Standard in its evolution and renewed our commitment to Quality through ISO recertification, under the standards of the new ISO 9001:2015 standard.
THE BOARD
TACSA's Board of Directors establishes the following Quality Policy focused on five essential aspects as the company's fundamental strategy: the CLIENT, the PEOPLE, the PRODUCT, the PROCESSES and the ENVIRONMENT.
THE CLIENT
The products and associated services produced in TACSA must satisfy the requirements and expectations of customers in terms of quality, quantity and delivery date.
PEOPLE
We train our staff through training and permanent training to achieve the necessary suitability to carry out their specific tasks with the required level of quality and the necessary safety to prevent the risks of accidents, incidents and occupational diseases.
THE PRODUCT
We develop those that are effective for clients and globally profitable for the Company.
THE PROCESSES
We continuously improve our management processes (productive, administrative, etc.), and we are committed to complying with the requirements applicable to our activities.
ENVIRONMENT
We also recognize our position in society, which is why we pay special attention during our production processes to the preservation of the environment.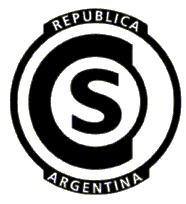 SECURITY SEAL
For the products in the portfolio of the electrical sector, used in low voltage, the Electrical Safety seal was obtained and is kept in force through an annual verification. The certificates were issued by accredited product certifying bodies.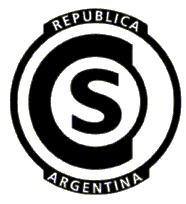 SECURITY SEAL
The application of the Safety Seal on TACSA electrical products indicates that the product and the production line have a certified quality system and compliance with the standard applicable to the product.
ENVIRONMENT
The quality of the company would not be possible if TACSA only paid attention to the economic aspect without paying attention to the consequences of its activity on the environment, putting into practice the principles of self-sustainable development. As an example of social responsibility, the TACSA solvent recovery team recycles more than 95% of this component.
If you have any questions, please complete the form. We will gladly reply to you as soon as possible.